No Electricity?
SAB rental Generator Sets for immediate use
You need power supply for a construction site, for emergency supply during alterations on buildings, power supply for events, sometimes a mains replacement or continuous power supply? For short-term use we can make available and erect rental units from 60-2500 kVA in various formats.

Their benefit during rental:
Ensures your power supply
Flexibility in the production process with independent power supply and power connection
Our qualified technicians take care of start up of the ready to use installation.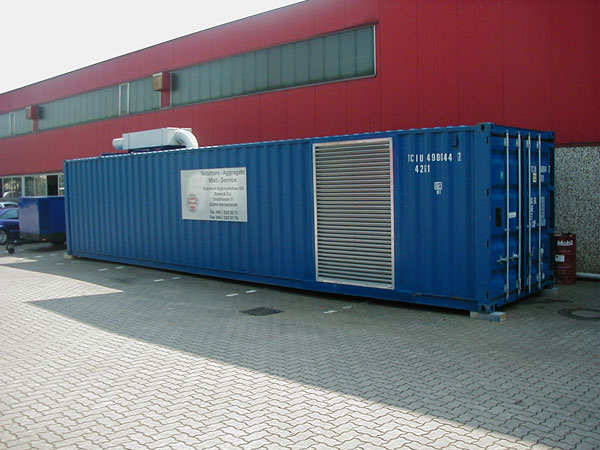 1000 kVA Generating Set in 40 ft container for rental service