History of the Company Standard Aggregatebau Evers GmbH & Co. KG

The changing face of Emergency Power Generators 
21. 01.1961
The businessman Horst Evers founds Evers & Co. Standard Aggregatebau KG, which grows out of the GmbH (limited company). Manufacturing of the first emergency power generators takes place in rented rooms in Altona and subsequently in Stellingen.
1965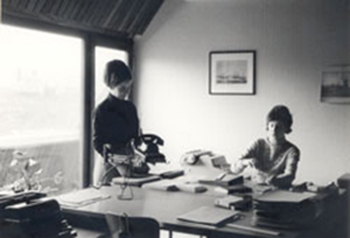 Relocation to our first own office in Hamburg/Sasel. Manufacturing remains in Stellingen. Since that time our branch office has been in Hamburg/Sasel.
1968
Relocation to our first own new premises, consisting of a hall and an office building in Hamburg 62, Gutenbergring 34. Hamburg 62 was given up to Norderstedt in 1970, since when the company has belonged territorially to Bad Segeberg in the federal state of Schleswig Holstein. Only the telephone number attests to Hamburg.
1974
The construction of large plants for power plants and the first container units made relocation necessary once again, this time to a larger new building in Norderstedt, Oststrasse 26.
1985
The ever increasing size and weight of the plants made a further relocation necessary to the newly built works in Norderstedt, Oststrasse 11 with a floor area of 19,800 sqm, 4,100 sqm hall space and the appropriate lifting capacity. This is the company's head office today.

1993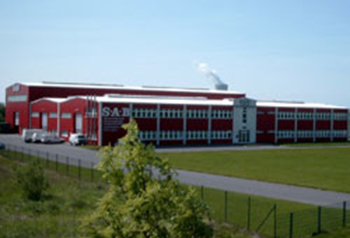 Inauguration of our second works in Rostock, Koppelsollstrasse, with an 18,600 sqm floor area and 4,000 sqm hall and office space.

1998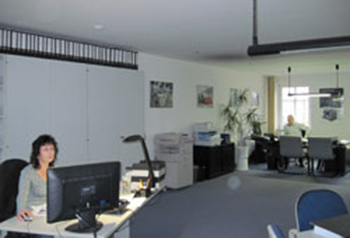 Inauguration of the sales office in Berlin.

2006
Purchase of a site located centrally on the waterfront in Rostock, Alter Hafen Süd, with an area of over 68,000 sqm and its own quay for connection to ocean-going ship transport. New construction and hence extension of the second works in Rostock.

2008
As a family held company Evers & Co. Standard Aggregatebau KG, is now being controlled in the second generation with distinctly determined successor.